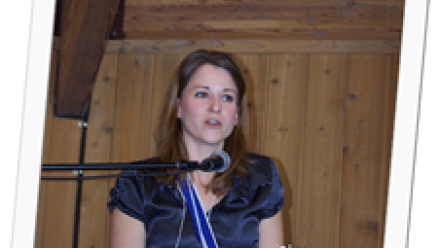 Sharing Lessons Learned
We all have life experiences that have taught us valuable spiritual lessons. In this segment several women of different age groups and backgrounds share personal experiences they have gone through and the spiritual lessons they have learned as a result.
Practical Workshops
God's Word often tells us what we should do, but does not always tell us how to do it. Workshops focus primarily on implementation—allowing time to think about and discuss how to better incorporate God's will for us into our daily lives and how to recognize and overcome the obstacles that prevent us from doing so.
Meaningful Connections
These weekends provide a unique opportunity for women in God's Church to get to know one another on a deeper level and build stronger bonds of friendship. Through spending time together we form solid, close relationships that will help us throughout life. These strong bonds allow us to provide better comfort and compassion when someone is grieving, to offer physical assistance where necessary, to lend emotional support to those going through difficult times, and to help one another grow into the fullness of Christ.
Uplifting Music
Beautiful music presented by attendees is sprinkled throughout the weekend to inspire and uplift.
Encouragement
These weekends provide a safe environment where women can openly express their struggles, doubts and fears and receive the help and encouragement they need to move forward more productively. Learning we are not alone in the things we struggle with often provides enormous relief and comfort.
Spiritual Conversation
We are told to speak to one another about God's Word at all times, yet not all women are comfortable doing so. These weekends provide an environment where talking about God, His will, and His role in our lives is comfortable and natural.
Quiet Time to Reflect
In our busy lives we often mean to take time out to reflect on our spiritual priorities and progress, but too many things get in the way. These weekends provide quiet time away from our normal routines where we can think about and refocus on godly priorities.
Community Service Project
We are to be lights to the world around us, setting an example of love and good works. Community service projects help us combine our efforts to help others in a fun and inspiring manner.