Women's Enrichment Weekend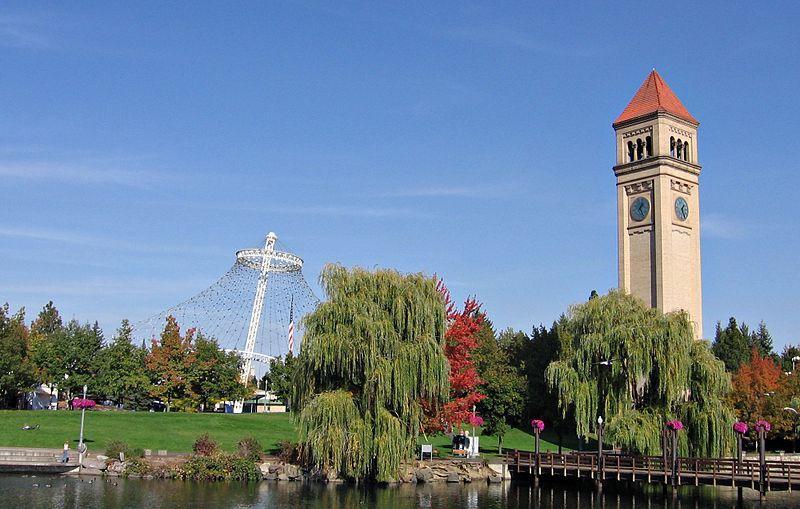 Photo Credit: Mark Wagner (Wiki-media Commons - user Camildo)
​Please join our 20 year celebration!
Theme
Looking Back...Moving Forward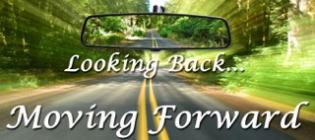 As we travel the road of life to the Kingdom, we need to look back (respect) the past; live in the present; and move forward towards the future. Our perspective is the key to the success of our journey.
Philippians 3:12-14 " Not that I have already obtained all this, or have already arrived at my goal, but I press on to take hold of that for which Christ Jesus took hold of me. 13 Brothers and sisters, I do not consider myself yet to have taken hold of it. But one thing I do: Forgetting what is behind and straining toward what is ahead, 14 I press on toward the goal to win the prize for which God has called me heavenward in Christ Jesus."  (NIV)
Schedule of Events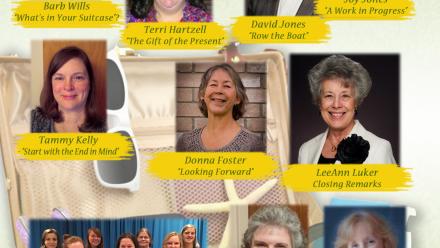 May 19
4:30 pm

-

6:30 pm ~ Registration

4:30 pm

-

6:30 pm ~ Clothing Exchange

6:30 pm

-

Dinner

7:30 pm

-

Interactive Session
May 20
7:00 am

-

8:00 am ~ Morning Walk (optional)

7:30 am

-

11:30 am ~ Latte Stand

8:00 am

-

9:00 am ~ Compass Check (optional)

10:00 am

-

10:30 am ~ Hymn-a-Long (optional)

11:00 am

-

Brunch

12:30 pm

-

Sabbath Services

2:00 pm

-

4:00 pm ~ Presentation & Interactive Session

4:00 pm

-

Group Photo

6:30 pm

-

8:30 pm ~ Dinner & Special Anniversary Presentation

8:30 pm

-

Sundown (Various Activities)
May 21
6:30 am

-

7:30 am ~ Morning Walk/Exercise Class (optional)

7:00 am

-

1:00 pm ~ Clothing Exchange

7:00 am

-

9:00 am ~ Latte Stand

7:30 am

-

8:30 am ~ Compass Check (optional)

9:00 am

-

Breakfast

10:00 am

-

11:30 am ~ Outdoor Interactive Activities

11:45 am

-

12:30 pm ~ Discussions & Closing Remarks

12:30 pm

-

Lunch
The Venue
Camp Gifford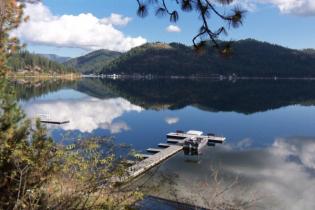 Camp Gifford is located on Deer Lake and offers a peaceful and relaxing environment. Housing will be in A-frame cabins. There are bunk beds for 12 people on the main floor and two twin beds in the loft. Each cabin has a full bathroom, and there is a separate bath-house with more facilities. Additional housing for those with special needs is available
Registration Information
Cost:
$115 (includes 2 nights lodging/5 meals)
Registration Deadline - May 1, 2017
​The cost for full participation is $115 and includes lodging both nights and 5 meals. A La Carte' options are also available for those unable to make it the full event.
​Payment can be made in full or installments. Those needing financial assistance please indicate it on the registration form.
Please click on this link to see the menu for the weekend.
Click on this link for the REGISTRATION BROCHURE
West Africa Scholarship Fund
We will be collecting funds to help students offset the cost of getting an education.  This year we will  help students from: Ghana, Congo, Cameroon, Benin, Togo and Ivory Coast. 
​Ronald McDonald House Charities
​This year we will be collecting needed items to help those families whose children are facing a medical crisis.  The Ronald McDonald House of Spokane strive to keep families together, strengthen minds, bodies and spirits. 
Calling All Memories
The 2017 Retreat is our 20th anniversary and we want to make it very special. We will be having a display from each year, plus a slide show. If you have any photos, memorabilia or anything else you would like to share (we will return items if requested) please e-mail either Michelle Michelson or Judy Markley.