Women's Enrichment Weekend

The purpose of this event is to encourage and strengthen the women of God's church - both younger and older alike - to help one another grow to greater spiritual maturity and to fulfill our unique role as women of God.
For I know what I have planned for you, says the Lord.  I have plans to prposer you, not to harm you. 
I have plans to give you a future filled with hope." 
Jeremiah 29:11 TNB
Theme
Blessing in the Fabric of Our Lives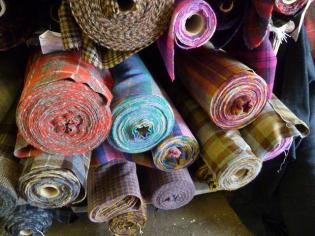 Blessings come in all shapes and sizes, during good times and bad.  Explore with us the ways that God uses the ups and downs in our lives to perfect us in our growth as godly women. 
Schedule of Events
February 24
3:00 pm

-

5:00 PM - Arrival & Registration

6:00 pm

-

Dinner

7:30 pm

-

Opening Night Presentation
February 25
9:00 am

-

Breakfast

10:30 am

-

12 Noon - Split Sermons (Ken Loucks, Ben Light)

12:30 pm

-

Lunch

2:00 pm

-

2:45 pm - Presentation (Val Deiniger)

3:15 pm

-

4:45pm - Panel Discussion

5:30 pm

-

Dinner

7:30 pm

-

Silent Auction & Evening Activities
February 26
8:30 am

-

Breakfast

9:30 am

-

10:30 am - Interactive Workshop

10:45 am

-

11:30 am - Presentation (Connie White)

11:30 am

-

12 Noon - Wrap Up (Patty Sexton)

2:00 pm

-

Departure
The Venue
Canby Grove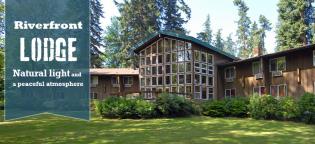 7501 S Knights Bridge Road
United States
The River Front Lodge has 37 sleeping rooms equipped with a queen bed, bunk bed, linens and towels and full bath. Individually heated and air conditioned. Many rooms have a spectacular view of the Molalla River. Most of the rooms are designed for up to four guests, however, some rooms are a bit larger for up to six guests. Handicapped accessible rooms are available. The Columbia Room in our Riverfront Lodge offers a wall of windows for natural light and a peaceful atmosphere
Registration Information
Cost:
$170-220 per person
Registration Deadline: January 15, 2017
Registration cost includes the following meals: Friday dinner, Saturday lunch & dinner and Sunday breakfast.
Weekend Attendance​
Single Room - $220
Double Room - $190
Triple Room - $180
(Early bird discount if registered by December 15, 2016)
​​Additional information regarding day only attendance, bonus day and silent auction can be found by downloading the brochure below.
Brochure & Registration Information