Women's Enrichment Weekend

The purpose of this event is to encourage and strengthen the women of God's church - both younger and older alike - to help one another grow to greater spiritual maturity and to fulfill our unique role as women of God.
Theme
Living a Selfless Life in a Selfie World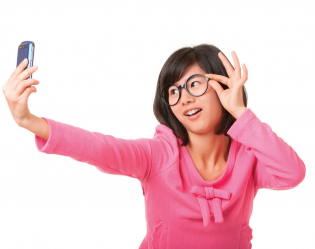 "
Let nothing be done through selfish ambition or conceit, but in lowliness of mind let each esteem others better than himself. Let each of you look out not only for his own interests, but also for the interests of others."Philippians 2:3-4 NKJV
We are all familiar with the selfie fad of our world today. Our role model Jesus Christ came and lived a selfless life and set an example for us to follow. How do we combat selfishness when we see it all around us? Join us as we discuss ways we can live a more giving way of life.
Schedule of Events
February 26
3:00 pm

-

5:00 pm - Registration

6:00 pm

-

Dinner

7:30 pm

-

Opening Night Presentation - Patty Sexton
February 27
9:00 am

-

Breakfast

10:30 am

-

12:00 pm - Split Sermons (Rex Sexton & Roc Corbett)

12:30 pm

-

Lunch

2:00 pm

-

2:45 pm - Presentation (Nancy Corbett)

3:15 pm

-

4:45 pm - Panel Discussion

5:30 pm

-

Dinner

7:30 pm

-

Silent Auction, Sing-A-Long, Blanket Project, Table Games
February 28
8:30 am

-

Breakfast

9:30 am

-

10:30 am - Interactive Workshop

10:45 am

-

11:30 - Presentation (LeeAnn Luker)

11:30 am

-

12 Noon - Wrap Up (Patty Sexton)

2:00 pm

-

Departure
The Venue
Canby Grove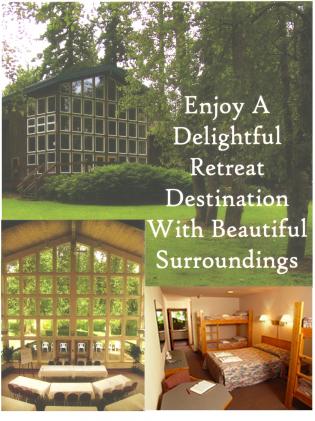 The River Front Lodge has 37 sleeping rooms equipped with a queen bed, bunk bed, linens and towels and full bath. Individually heated and air conditioned. Many rooms have a spectacular view of the Molalla River. Most of the rooms are designed for up to four guests, however, some rooms are a bit larger for up to six guests. Handicapped accessible rooms are available. The Columbia Room in our Riverfront Lodge offers a wall of windows for natural light and a peaceful atmosphere.
Registration Information
Cost:
$165-$215/weekend attendance
Registration Deadline: January 15, 2016
An early bird discount of $10.00 is available for those who register  and pay in full by December 15, 2015.
Weekend Attendance
$215/Single Occupancy
$185/Double Occupancy
$175/Triple Occupancy
Day Only Attendance
Friday (day fee and dinner) - $29
Saturday (day fee and meals) - $52
Sunday (day fee and brunch) - $29
Please Note: Single day attendees must REGISTER and PAY by January 15, 2016.
Thursday Option - BONUS DAY (Meals Not Included)
YOu can arrive on Thursday, November 25th by 1:00 pm or later for an additional $50.  Use the extra time for visiting, relaxing, shiopping for antiques in Aurora or at the outlet stores in Woodburn, doing handiwork and crafts of your choice, or whatever you choose :).
Please click on the links below for registration form and additional information.
Portland WEW 2016 Brochure - Registration Form
Portland WEW 2016 Brochure - Schedule
!