Women's Enrichment Weekend
Garden Grove - California
The United Church of God - Garden Grove cordially invites you to share our 17th annual Women's Weekend with us.  Come and renew old friendships and make new ones throughout a weekend of learning, fellowship and relaxation. 
Theme
What's Your Love Language? Discover and Unlock the Possibilities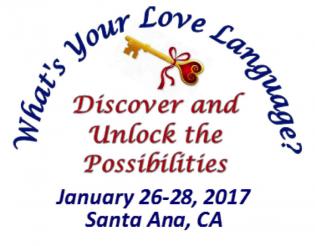 We know God loves us and we are to love God and others.  But how do we express love to others in a way they understand and appreciate?  What fills one person's emotional love and appreciation needs may not fill another's.
We will explore five vital ways that people express and receive emotional love:  Acts of Service, Words of Affirmation, Quality Time, Receiving Gifts and Physical Touch (based upon Gary Chapman's book: The 5 Love Languages). 
Through a questionnaire you can assess your own preferences and can learn how to apply these concepts to others, not only in marriage, but in all aspects of your relationships. 
I Corinthians 13:13
"And now abide faith, hope, love, these three;but the greatest of these is love."
Schedule of Events
January 26
4:00 pm

-

Arrival & Registration
January 27
6:30 am

-

10 am - Breakfast Buffet (for those staying overnight)

10:30 am

-

12:15 pm - Sabbath Services

12:15 pm

-

2:30 pm - Lunch/Free Time

2:30 pm

-

6:00 pm - Seminars & Interactive Discussion (including a 1/2 hour break)

6:30 pm

-

8:00 pm - Group Dinner
January 28
6:30 am

-

9:30 am - Breakfast Buffet (for those staying overnight)

9:30 am

-

11:15 am - Sharing Experiences & Expanding Knowledge

11:45 am

-

1:15 pm - Group Lunch

1:15 pm

-

2:45 pm - Seminars
The Venue
Embassy Suites in Santa Ana, California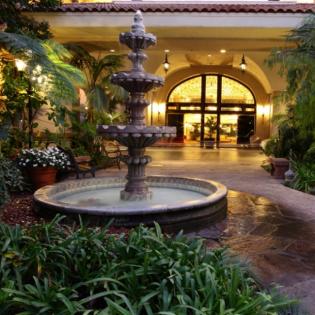 The Embassy Suites is a highly rated hotel chain and is in the process of an extensive renovation. The rooms are two room suites with at least 500 square feet, complete with microwave and mini-refrigerator, its own living room and two sinks. The rooms have two double beds (or a king size bed) plus a couch/sofa bed in the living room. The meeting room is near the atrium on the main level. A complimentary breakfast buffet is included for those spending the night.
Registration Information
Cost:
$170-350/per person for the weekend
Registration Deadline: December 23, 2017 
Depending upon the  option chosen,  the registration fee includes overnight stay, breakfast, dinner Saturday, lunch on Sunday and all materials and handouts.  Please download the registration form below for additional details (including a day-only fee) and the weekend brochure which will give you additional information about this event. 
A complete information packet will be emailed to participants a couple of weeks prior to the event. 
Garden Grove 2018 Registration Form.pdf